Original Image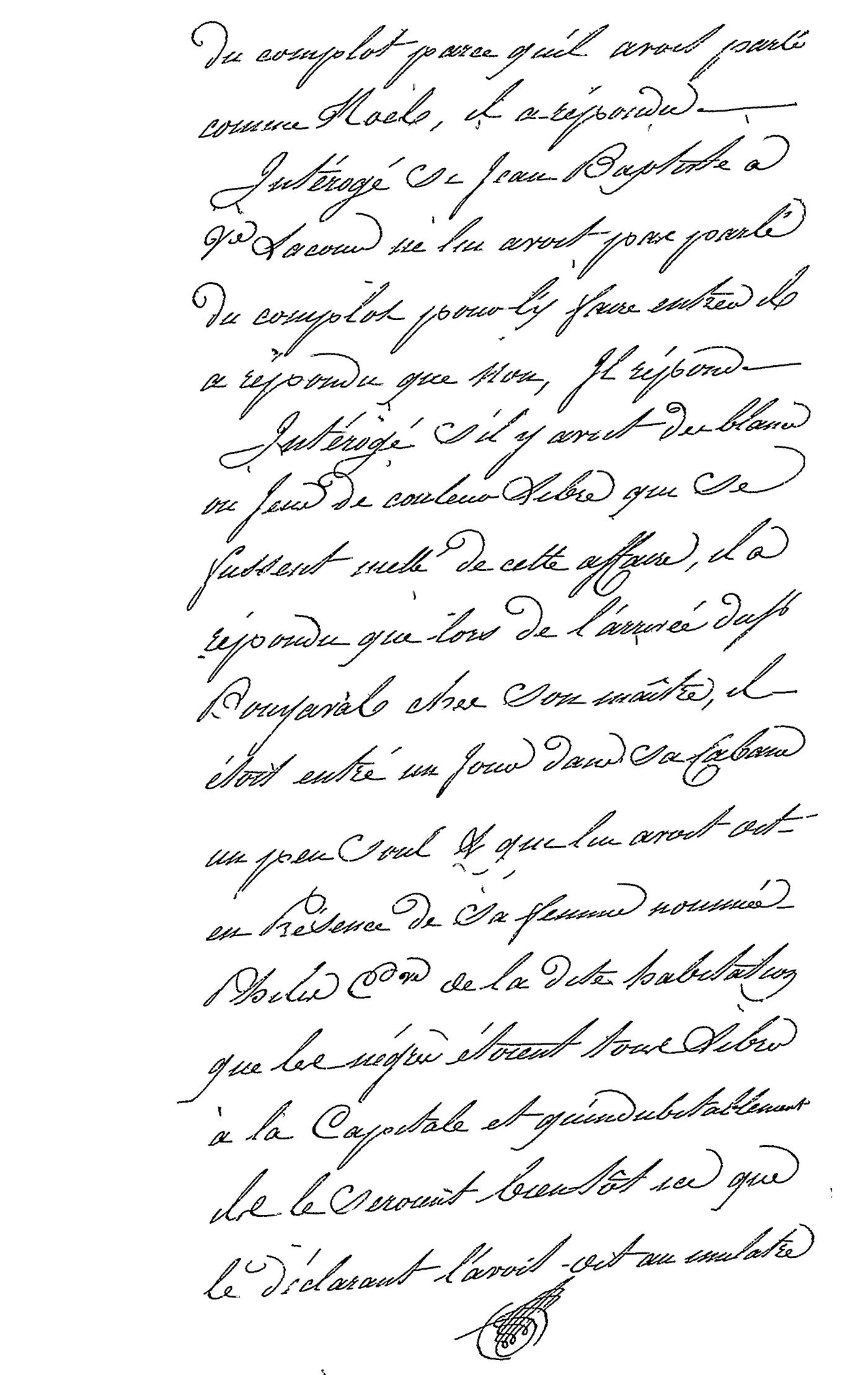 Transcription
"du complot parce qu'il avait parlé comme Noel, il a répondu.

Intérogé si Jean Baptiste a Veuve Lacour ne lui avait pas parlé du complot pour l'y faire entrer il a répondu que non, il répond.

Intérogé s'il y avait des blancs ou gens de couleur libre qui se fussent mellé de cette affaire, il a répondu que lors de l'arrivée du [Sr] Bouyavàl chez son maître, il était entré un jour dans sa cabane un peu soul & que lui avait dit en présence de sa femme nommée Philie esclave de la dite habitation que les négres étaient tous libres à la capitale et qu'indubitablement ils le seraient bientôt eu que le déclarant l'avait dit au mulatre"
Translation
"of the conspiracy because he had spoken with Noel, he replied.

Asked if Jean Baptiste of the widow Lacour had not spoken to him of the conspiracy in order to make him join it he replied that no, he replies.

Asked if there were some whites or free people of color who were involved in this affair, he replied that upon the arrival of [Sr] Bouyavàl at his master's house, he had entered one day in his cabin a little drunk and that he had said to him in the presence of his wife named Philie the slave of the said plantation that the negros were all free in the capital and that undoubtedly they would soon be, which the declarant had said to the mulatto"
Pages