Original Image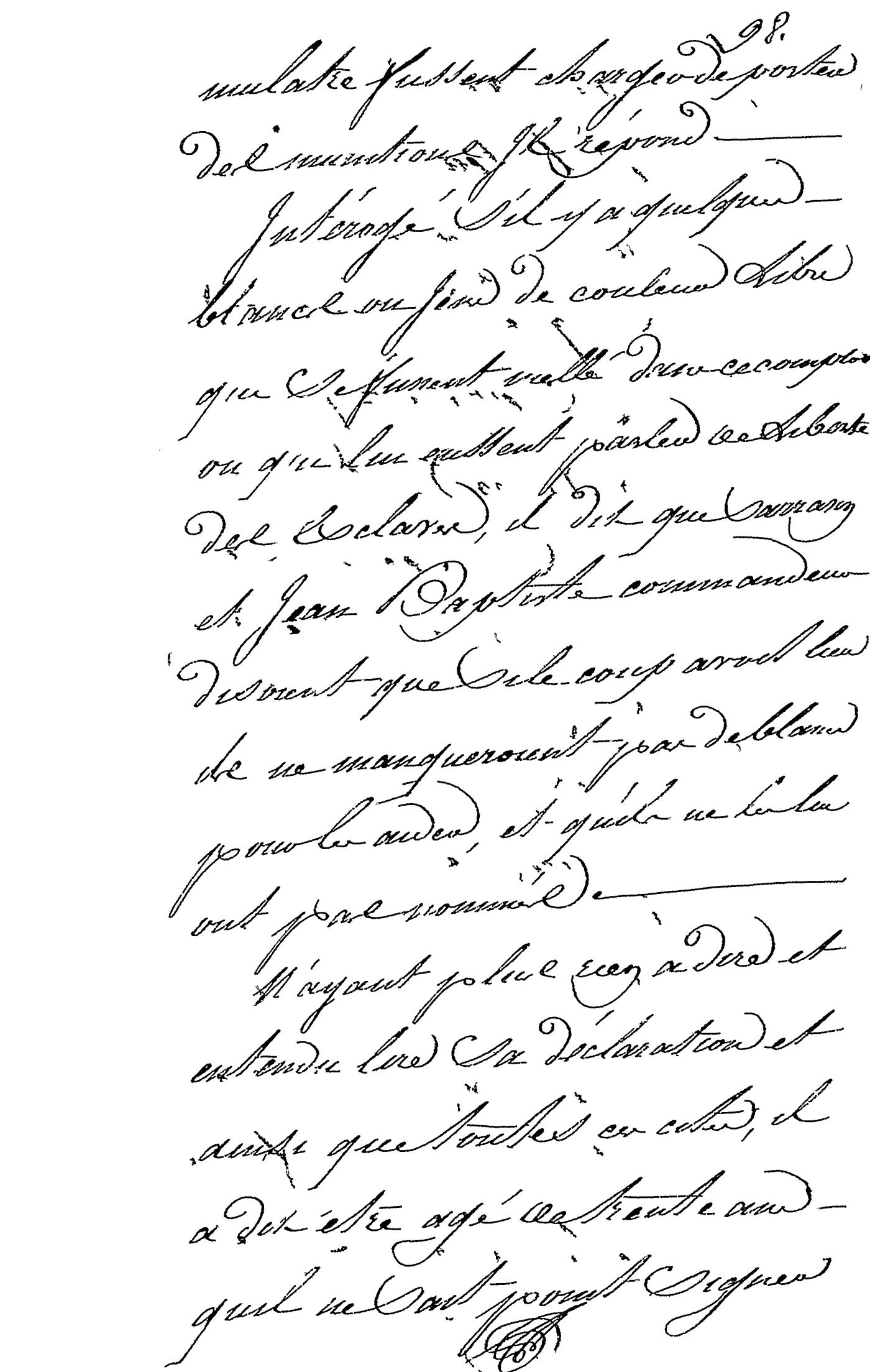 Transcription
"mulatre fussent charger de porter des munitions il répond.
Intérogé s'il y a quelques blancs ou gens de couleur libre qui se fussent mellé dans ce complot ou que lui eussent parler de liberté des esclaves, il dit que Sarrasin et Jean Baptiste commandeur disaient que si le coup avait lieu ils ne manqueraient pas de blancs pour les [audes], et qu'ils ne les lui ont pas nommés

N'ayant plus rien à dire et entendu lire sa déclaration et ainsi que toutes en [cites], il a dit etre agé de trente ans qu'il ne sait point signer"
Translation
"the mulatto had been in charge of bringing the weapons he replies.
Asked if there were some whites or free people of color who were involved in the conspiracy or who spoke to him about the freedom of slaves, he says that Sarrasin and commander Jean Baptiste said that if the coup had taken place they would not have missed the whites for the [sic], and that they did not name them to him.

Having nothing more to say and having heard his declaration read and so that all is stated, he said he is thirty years old and that he does not know how to sign"
Pages