Original Image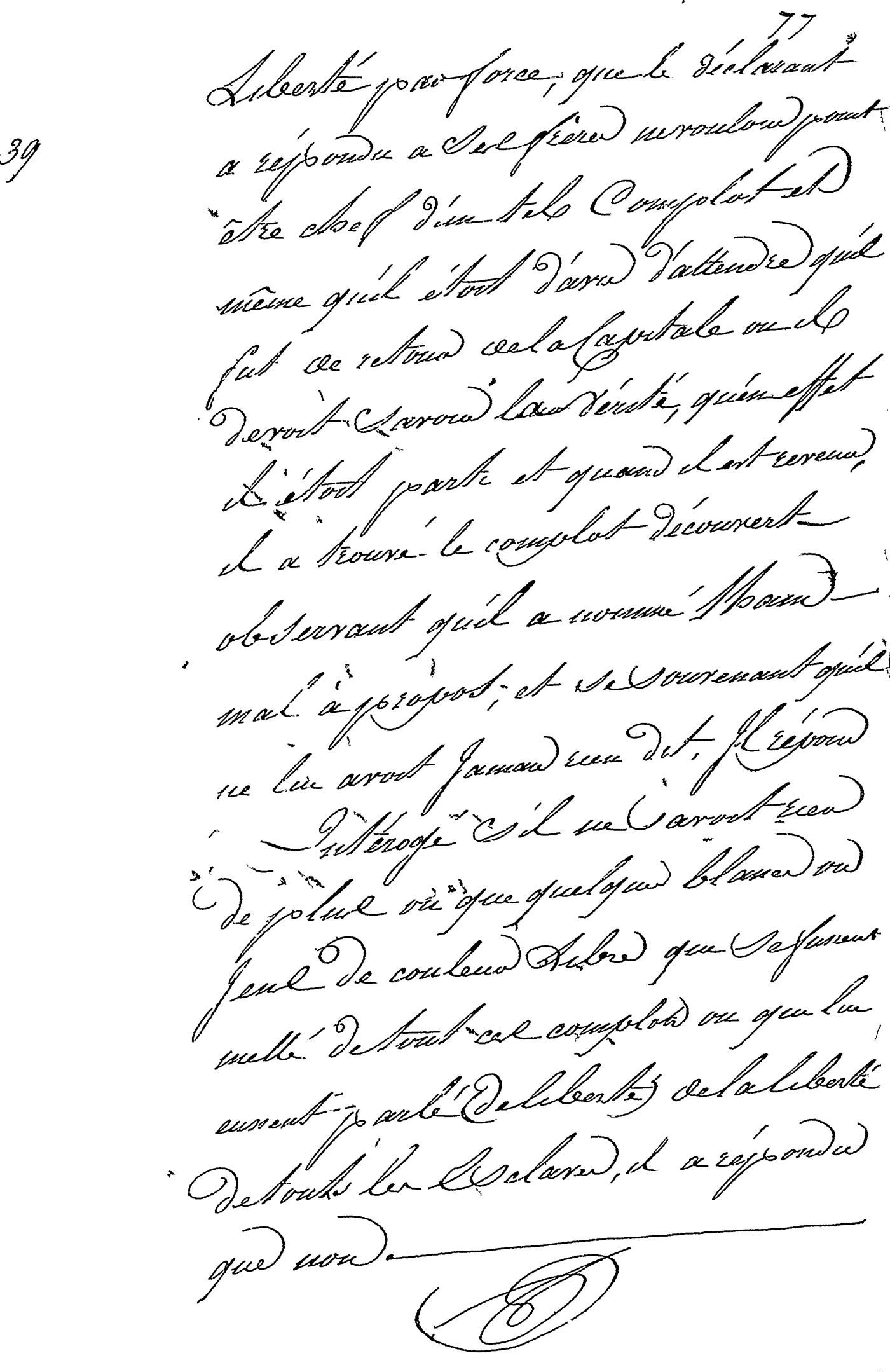 Transcription
"liberté par force, que le déclarant a répondu a ses frère[s] ne voulais point être chef d'un tel complot et même qu'il était d'[avis] d'attendre qu'il fut de retour de la capitalie ou il devait savoir la vérité, qu'en effet il était parti et quand il est revenu il a trouvé le complot découvert

Observant qu'il a nommé [L'Ham?] mal à pròpos; et se souvenant qu'il ne lui avait jamais rien dit il répond.

Intérogé s'il ne s'avait rien de plus ou que quelques blancs ou gens de couleur libre qui se fussent mellé de tout ces complots ou que lui eussent parlé (de liberté) de la liberté de touts les esclaves, il a répondu que non."
Translation
"freedom by force, that the declarant replied to his brother[s] that he did not want to be the leader of such a conspiracy and also that his opinion was to wait, that he would return from the capital where he would know the truth, that in fact he left and when he returned he found the conspiracy discovered.

Observing that he is named [L'Ham?] [at the wrong time]; and remembering that he had nothing else to say he replies.

Asked if he had nothing more to say or if some whites or free people of color were involved in all the conspiracies or if he had spoken (of freedom), of the freedom of all the slaves, he replied no."
Pages