Original Image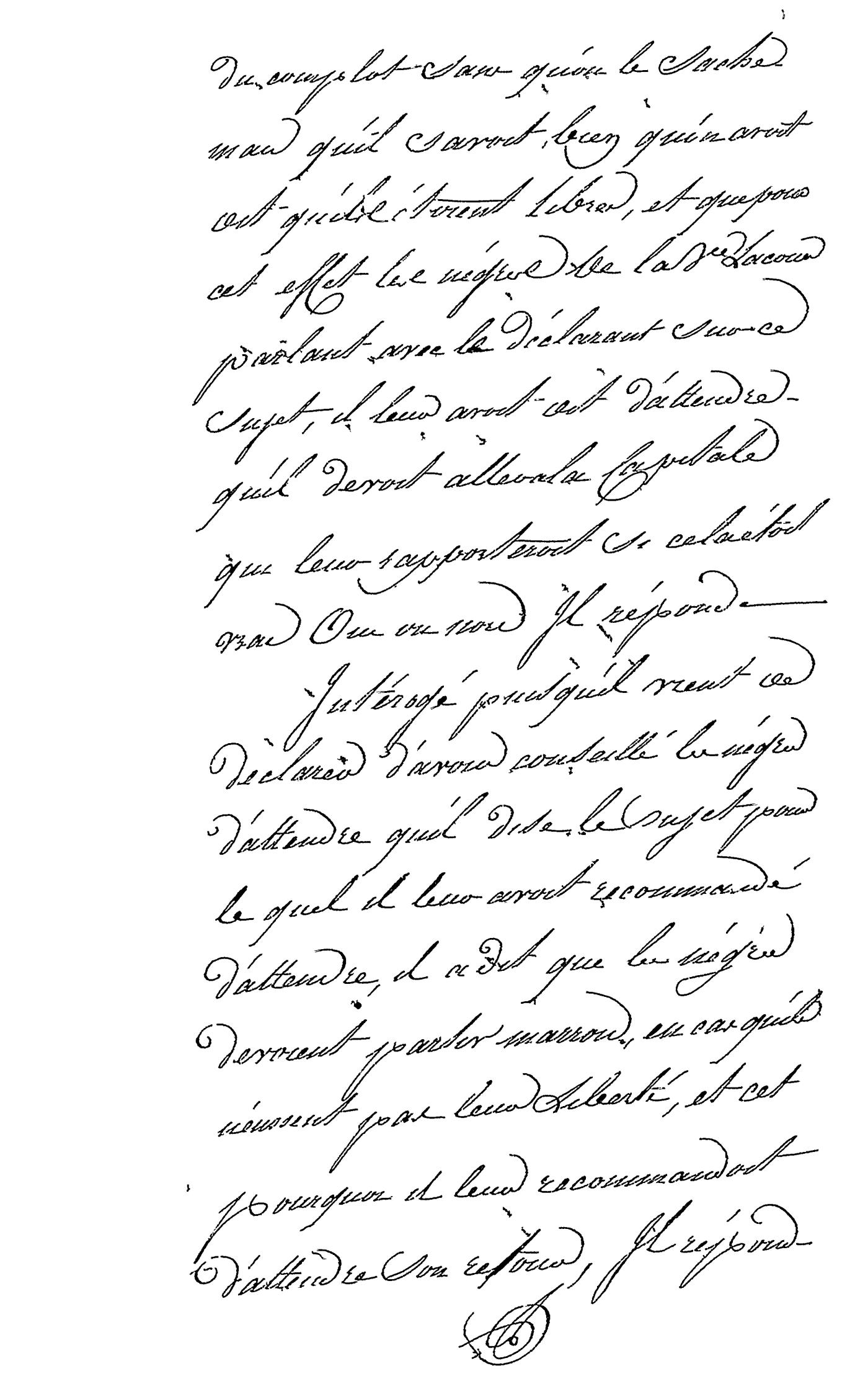 Transcription
"du complot [sans] qu'on le sache mais qu'il savait bien qu'on avait dit qu'ils étaient libres, et que pour cet effet les négres de la Veuve Lacour parlant avec le déclarant sur ce sujet, il leur avait dit d'attendre qu'il devait aller a la capitale qui leur rapporterait si cela était vrai Oui ou non il répond.

Intérogé [sic] qu'il veut de declarer d'avoir [conseillé] les négres d'attendre qu'il [dise] le sujet [pour] le quel il leur avait recommandé d'attendre, il a dit que les négres devaient partir marron, en cas qu'ils [réussaint] pas leur liberté, et cet pourquoi il leur recommandait d'attendre son retour, il répond."
Translation
"of the conspiracy [sic] that we know it but that he knew well that we had said that they were free, and that for this purpose the negros of the Widow Lacour talked with the declarant about this subject, he had told them to wait that he had to go to the capital and would bring them news if it was true, yes or no, he replies.

Asked [sic] if he wants to declare to have advised the negros to wait, that he says on the subject for which he had advised them to wait, he said that the negros should run away, in case they do not achieve their liberty, and this is why he told them to wait for his return, he says."
Pages