Original Image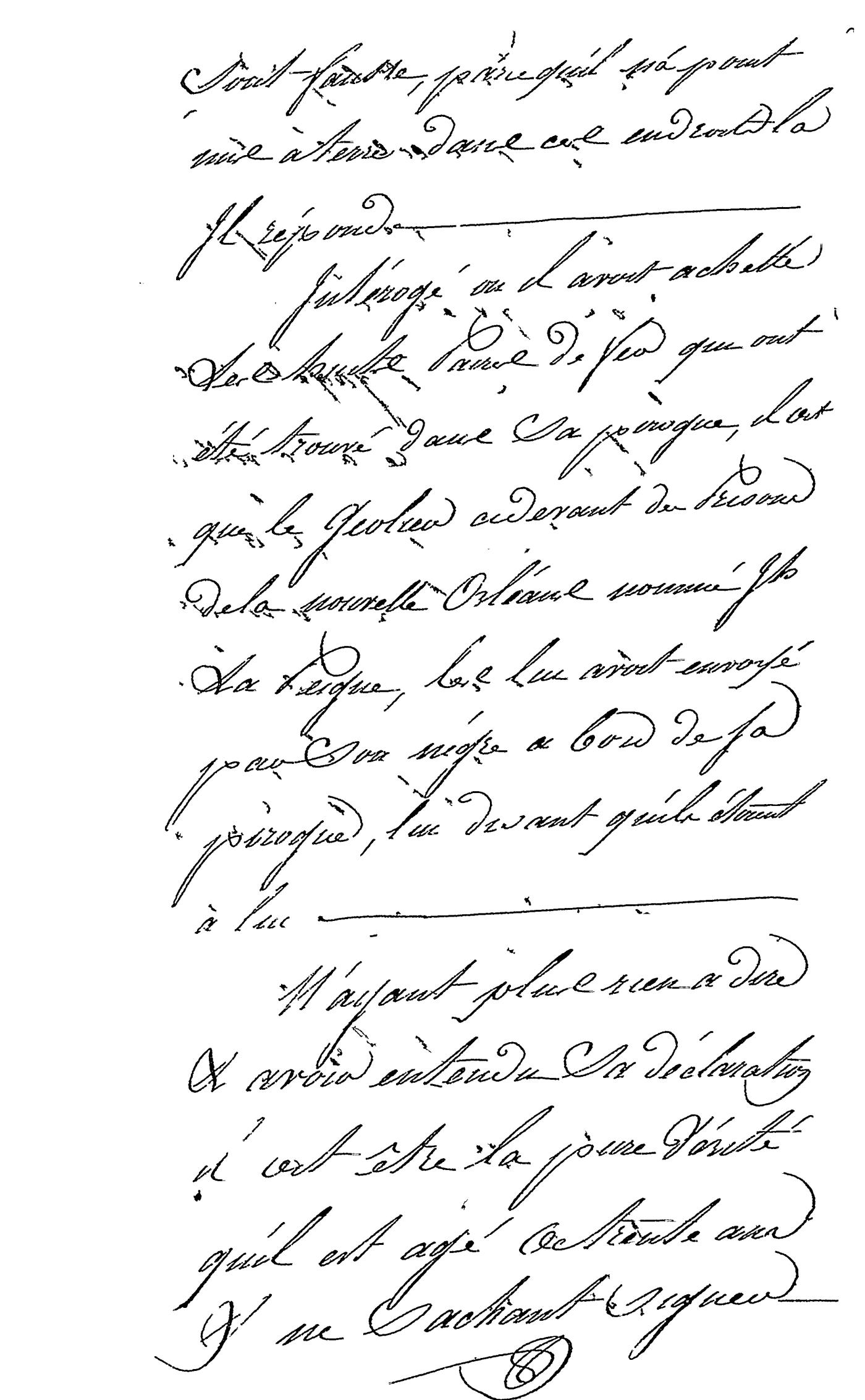 Transcription
"sont fausse, parcequ'il n'a point mis à terre dans ces endroits la il répond.
Intérogé ou il avait achette [les huits paires de feu] qui ont été trouvé dans sa piroque, il dit que le [geôlier] au devant des prisons de la nouvelle orléans [J La Peique], les lui avait envoyé par son négre a bord de la piroque, lui devant qu'ils étaient à lui
N'ayant plus rine a dire & avoir entendu sa déclaration il dit être la pure vérité qu'il est agé de trente ans & ne sachant signer"
Translation
"are false, because he did not land in these places there he replies.
Asked where he had bought the [eight pairs of weapons?] that had been found in the canoe, he says that the jailer in front of the prisons of New Orleans, J La Peique, had sent them to him by way of his negro on board the canoe, he had been in it before they were in it.
Having nothing more to say and having heard his declaration he says it to be the pure truth that he is thirty years old and not knowing how to sign"
Pages