Original Image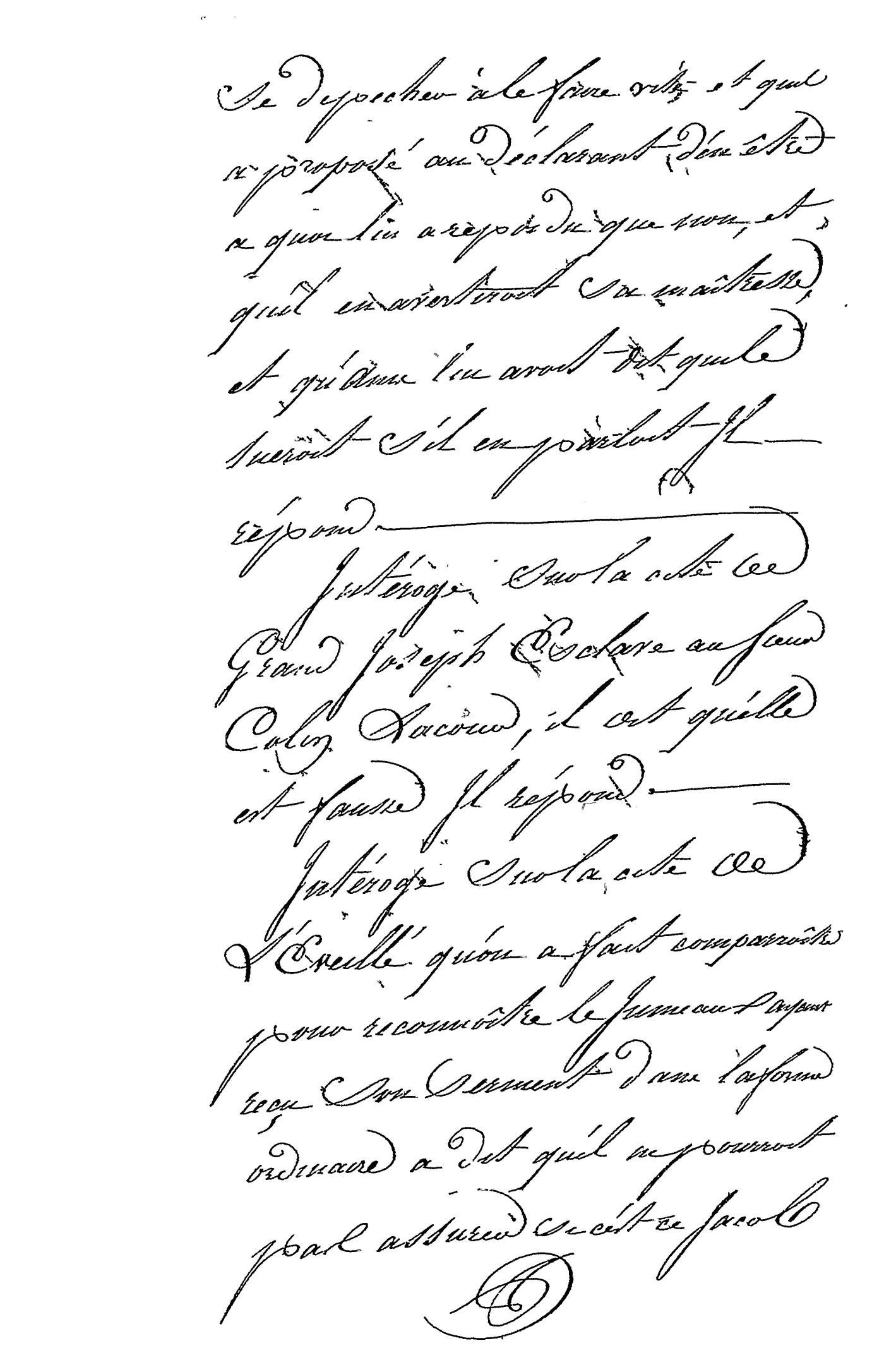 Transcription
"se depecher à le faire vite et qu'il a proposé au déclarant d'en être a quoi lui a repondu que non, et qu'il en avertirait su maîtresse, et qu'Ami lui avait dit qui le tuerait s'il en partait il répond
Intéroge sur la cite de Grand Joseph esclave au Sieur Colin Lacour, il dit qu'elle est fausse il répond.
Intérogé sur la cite de l'Eveillé qu'on a fait comparraître pour reconnaître le Jumeaux ayant reçu son serment dans la forme ordinaire a dit qu'il ne pourrait pas assurer [se cite] Jacob"
Translation
"to hurry to do it quickly and that he asked the declarant to be involved in it to which he responded no, and that he will inform his mistress, and that Ami had told him that he would kill him if he left, he replies.
Asked about the statement of Grand Joseph slave of Sr. Colin Lacour, he says that it is false he replies.
Asked about the statement of l'Eveillé who we have made appear to recognize Jumeaux having received his oath in the ordinary way, he said that he could not ensure [sic] Jacob"
Pages