Original Image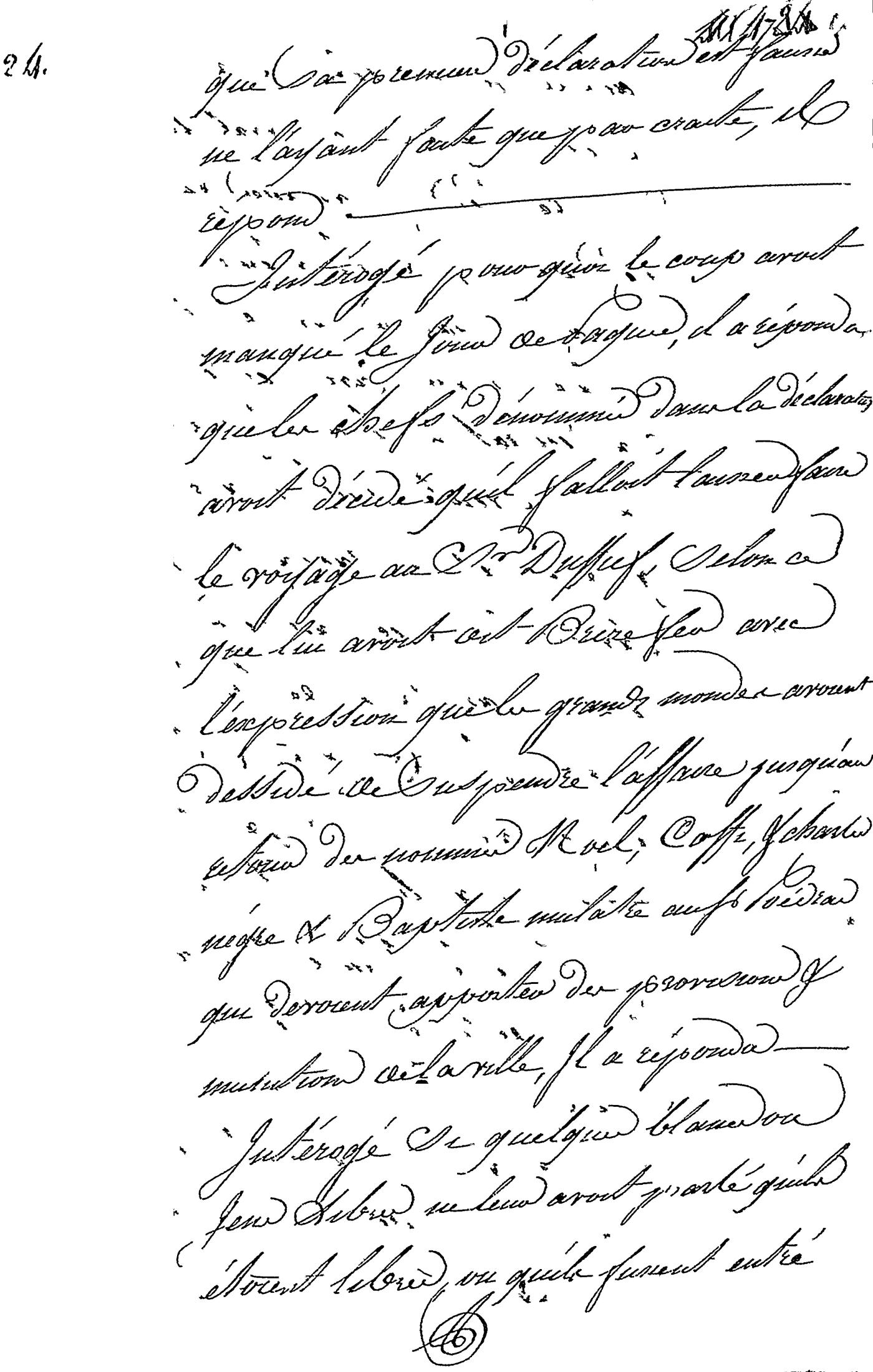 Transcription
"que sa premiere déclaration est fausse ne l'ayant faute que par [crainte], il repond

Intérogé pour quoi le coup avait manqué le jour de Paque, il a répondu que les chefs dénouncé dans la déclaration avait décidé qu'il fallait [laisser] faire le voyage au Sr [Duffief], selon ce que lui avait dit Brise Feu avec l'espression que [les grandes mondes] avaient [dessidé] de suspendre l'affaire jusqu'[on] retour des nommées Noel, Coffe, & Charles négres & Baptiste mulatre au Sr Poédras qui devaient apporter des provisions & munitions de la ville, il a répondu.

Intérogé si quelques blancs ou gens libre ne leur avait parlé qu'ils étaient librés ou qu'ils fussent entré"
Translation
"that the first declaration is false, [not having a reason other than fear], he replies.

Asked why the coup had failed the day of Easter, he replied that the chiefs denounced in the declaration had decided that [it should be left to make the voyage to Sr Duffief], according to what he was told by Brise Feu with the expression that [the leaders?] had decided to suspend the affair until the return of the men called Noel, Coffe & Charles negro and Baptiste mulatto of Sr Poédras who should bring some supplies and ammunition from the city, he replied.

Asked if some whites or free people had not told them that they were free or that they were entered"
Pages