Original Image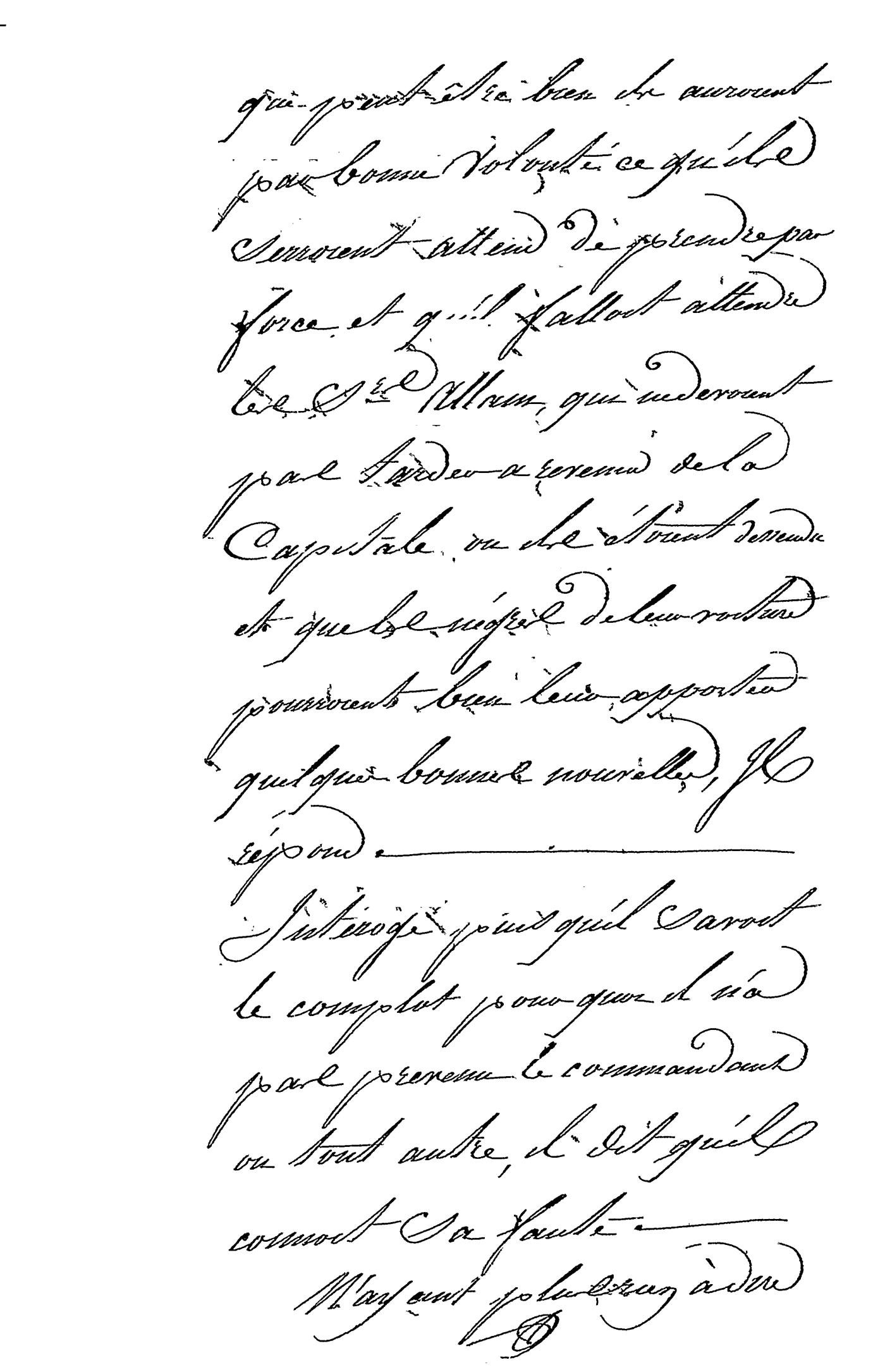 Transcription
"que peut être bien ils auraient par bonne volonté ce qu'ils seraient attend de prendre par force et qu'il fallait attendre les Srs Allain, qui ne devaient pas tarder a revenu de la capitale ou ils étaient dessendu et qui les négres de leur [voiture] pourraient bien leur apporter quelques bonnes nouvelles, il répond
Interogé puisqu'il savait le complot pour quoi il n'a pas prevenu le commandant ou tout autre, il dit qu'il connait sa faute.
N'ayant plus rien à dire"
Translation
"that it could be well, they should have it by goodwill, that they would wait to take it by force and that it was necessary to wait for the Srs. Allain, who would soon return from the Capital where they had gone down to, and that the negros of their [carriage] could easily bring them some good news, he replies.
Asked because he know about the conspiracy why did he not warn the commandant or any other, he says that he knows he is at fault.
Having nothing more to say"
Pages