Original Image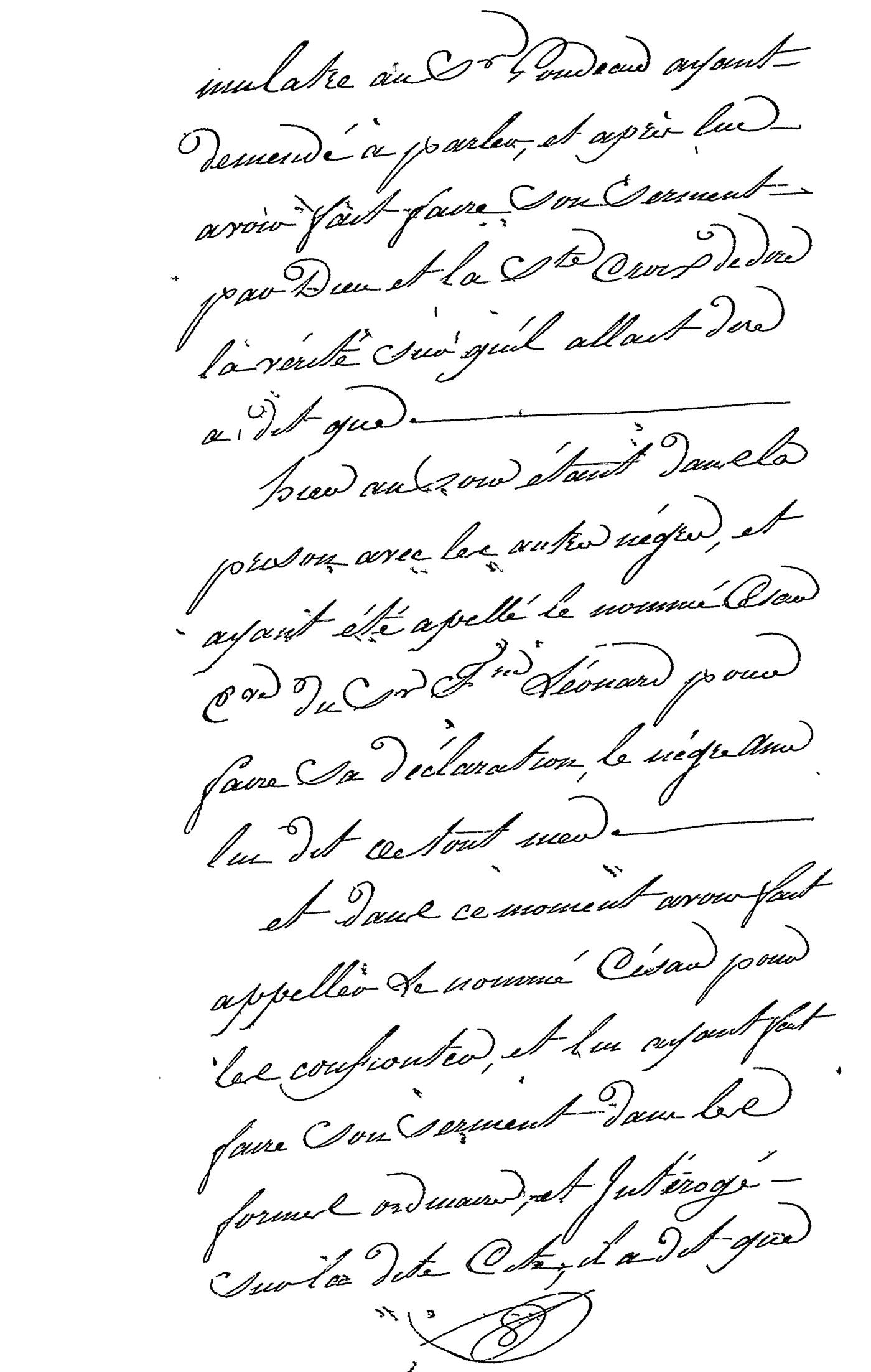 Transcription
"mulatre au Sr Goudeau ayant demandé a parler, et apres lui avoir fait faire son serment par Dieu et la Ste. Croix de dire la vérité sur qu'il allait dire a dit que

Hier au soir était dans la prison avec les autres négres, et ayant été apellé le nommé [Cesar?] esclave du Sr Fred Léonard pour faire sa déclaration, le négre Ami lui dit [de/ce] tout [sic]

et dans ce moment avons fait appeller le nommé César pour les [confiantes], et lui ayant fait faire son serment dans les formes ordinaires, et intérogé sur la dite cite, il a dit que"
Translation
"mulatto of Sr. Goudeau having asked to speak, and after having made him make his oath to God and the Holy Cross to say the truth about that which he would say he said that:

Yesterday night in the prison with the other negros, and after having heard called the man called [Cesar?] slave of Sr. Fred Léonard to make his statement, the negro Ami told him [SIC]

and in the moment that we had called the man called César for [the witnesses?], and he had been made to make his oath in the ordinary ways, and asked about the aforementioned, he said that"
Pages